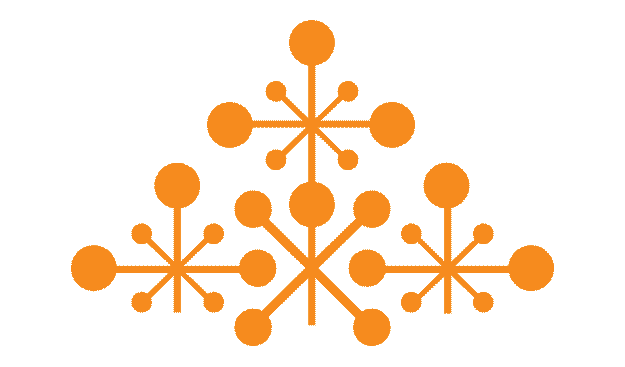 Privacy Policy
Artnexus Digital is committed to protecting the individual's privacy we encounter in conducting our business. "Personal Data" is data that identifies and relates to you. This Privacy Policy is designed to help you understand why and how Artnexus Digital collects and uses your Personal Data, to whom such data is disclosed and to whom data access requests can be addressed.
We value the information you have provided us or permitted us to collect. All such personal information in our possession is valued and collected, used, disclosed, and protected according to the Singapore Personal Data Protection Act 2012 ("PDPA").
By visiting the Privacy Policy page, you are deemed to agree to the terms of this Privacy Policy page. Please contact us if you have any questions about our use of your personal information.
Personal Information And Other Data Collected
Personal Data as defined in the PDPA refers to data about an individual who can be identified and other information we have or likely have access to. Commonly collected personal data of our customers include, amongst other things, names, addresses, telephone (landline and mobile numbers), e-mail addresses and other personal information.
How We Collect Personal Data
The way we collect Personal Data are through our application forms/web form for the products and services we render.
We Collect Personal Data Through:
the website
the software applications made available by us for use on or through computers and mobile devices ("Apps")
our social media pages
and through other means (for example, from your telephone calls, e-mails and other communications with us)
Use Of Cookies
Cookies are small files requiring user permission to be installed on a device's hard drive. Cookies will only start to perform their functions after such permission is granted. By collecting and analysing data on the user's browsing patterns, cookies allow web applications to respond to the user as an individual by tailoring a web application's operations to the user's specific needs and preferences.
Permission for cookies is granted by default in most web browsers. You can, however, choose to disable this function in your browser's settings. This may prevent you from taking full advantage of our website.
We may use traffic log cookies to identify which pages are being used. This use is designed to assist us in gathering data on web page traffic. The collected data is used for statistical purposes only.
Overall, the data collected by the cookies is used to improve your browsing experience on our website. Cookies do not grant us access to your computer or any information about you outside of your browsing activity on our website. By clicking 'Ok', you agree that we can place cookies on your device.
Use Of Your Personal Data
We collect Personal Data for various reasons. Without limitation, these purposes include:-
Communicating with you and others as part of our business.
Providing other services to you and administering, maintaining, managing and operating such products and/or services including any renewals.
Sending you information regarding greetings, promotions and other administrative information.
Processing, assessing and determining any requests made by you for other services.
Performing any functions and activities related to the services provided by Artnexus Digital, including, without limitation, obtaining quotation and proposal, auditing, reporting and general servicing and maintenance of online and other services.
Facilitating social media sharing functionality.
Resolving complaints and handling requests for data access or correction.
Security
Artnexus Digital will protect your Personal Data with appropriate technical, legal and organisational measures. While the transference of electronic data over the internet has inherent risks, we will use reasonable precautions to ensure your Personal Data is not subject to unnecessary risks.
Retention
We will retain your Personal Data for as long as necessary in order to fulfil the purpose for which it was collected.
Third Party Services
This Privacy Policy does not address, and we are not responsible for, the privacy, information, or other third parties' practices, including any third party operating any site or services to which Artnexus Digital links to. The inclusion of a link on Artnexus Digital site does not imply endorsement of the linked site or services by us.
Please note that we are not responsible for the collection, usage and disclosure policies and practices (including the information of security practices) of other organisations, such as app provider, social media platform provider, operating system provider, wireless service provider or electronic device manufacturer, including any personal information you disclose to other organisations through or in connection with Artnexus Digital services.
Changes To This Privacy Policy
We reserve the right to amend this Privacy Policy at any time. If material changes are made to this Privacy Policy, they will be posted on this page. We encourage you to review this page periodically to stay notified of any changes.